Nursing Home

Type of Service

Amount of Service

Licensing & Regulation

Management & Ownership

Cost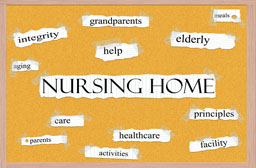 Nursing Home
The term nursing home means different things to most people. Nursing homes are also called Skilled Nursing Facilities (SNF) or in some cases short term nursing home rehab facilities or even rehabilitation hospitals.
People think of Nursing Homes as a place old people go to die but in fact nursing homes do many different things for the community. They offer short term rehab where people who have finished their hospital and more emergency care can go when they still need an IV, help walking or more care than they can get at home. This is called short term nursing home rehab. Nursing homes also offer specialty care for other disease specific types of care that are more difficult for other senior care settings to care for. For example ventilator care, IV antibiotics, and complicated infections like Clostridium Difficile (C-Diff) and MRSA.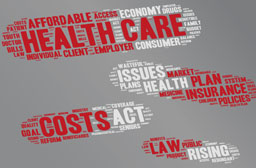 These are more medical type facilities than Assisted Living, Residential care homes or in-home care and have the doctors coming to the facility on a regular basis, staffed RN nurses, offer 24 hour care and nursing which allows them to offer that more medical care. Nursing homes also offer the community a place where those who need heavy custodial care, like two person transfer and incontinent of bowel and bladder care to be cared for when no other care setting can provide that care. In the past nursing homes use to do more heavy chronic care but as the health care system has changed so has the role of the SNF and now SNF's do more sub-acute medical care including more IV's and complicated wound care and follow up care after increasingly shorter hospital stays when patients are not ready to go home yet.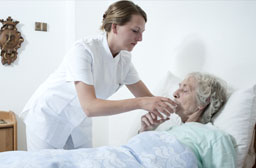 Type of Nursing Home Service
They have three main areas of care. More sub-acute, post hospital care which is more medical than the old traditional custodial long term care, heavy custodial care for residents when they are unable to get care elsewhere due to their insurance or amount of care needed or a combination of those issue, and a growing area of specialty care. Examples of specialty care might be ventilator or breathing machine care, care for those on dialysis, complicated infections like mrsa and clostridia Difficile ( C diff) and mental health care.
Nursing homes or SNF's do a lot of work for the cost of care compared to a hospital. Their work does include more custodial or personal care and assistance that is needed for those who are sick, frail and needy and often is undervalued compared to medical care, surgery or procedure based medicine.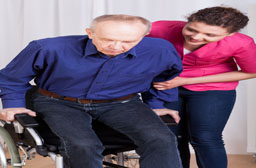 They increasingly have to do both heavy chronic care and restorative physical therapy and more medical care and follow up. In the past even the heavy custodial work was difficult to offer on the budget the state or insurance paid. Remember the patients who go to an SNF are not able to be cared for in another setting either because it is too much work or too much work for the price paid by the insurance. For example, if home care costs $9,000 / mo for 24/7 care of a $25/hr domestic care worker and you paid for a daily nursing visit and doctors visit, the labs and coordination of care you can see where that would be cost prohibitive. Moreover, in fact because of the lack of structure of doing those services in the home the care would lack the needed redundancies of staff that an SNF offers. SNF's do the work when other care settings can't.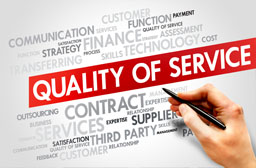 Nursing Home - Amount of Service
Nursing homes do a lot of work to meet the skilled and custodial care demand of those heavy care and needy residents they serve. In order to accomplish that care they have developed a very structured institutional, more assembly line, style of care that allows them to offer a healthy minimum of care. Indeed, if you add in the need for a separate Medicaid billing department, compliance department for all of the surveys and checks and balance these institutions have you can see they have more overhead than the private pay alternatives of Assisted Living, Residential Care and in-home care and can begin to see SNF's do offer a lot of services for the pay they receive. While they are good at balancing the budget, their overhead heavy needs often times undervalue relationship based care between all levels of staff and management.
It is important to remember that nursing homes take the heaviest care cases when others will not or are not able to due to level and type of care or due to lack of private pay funds. Many are quick to criticize the "institutional" type of care they offer when in fact we need to remember that in many cases if these people had other choices they would take it. This choice tends to be the last choice or the cost effective choice dictated by your insurance company. While that seems cold it is just practical. If everyone had a hospital in their home and a 24 hr team of care people at home it is easy to see how the already financially strapped health care system cannot offer that level of private pay care to everyone.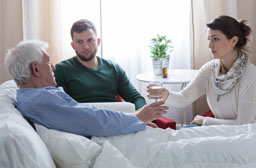 Each resident and family can directly influence the quality of care. Another view we want everyone to consider is that by visiting your friend or relative in the nursing home often you can help your loved one the patient feel better and raise the quality of care they feel. Visitors are a great therapy but it is important for the visitors to visit. While it is more difficult to build relationships in an big institutional type care setting where they run on a schedule instead of a more family style care system that you would find in a small single family residential care home type of setting relationships do exist and are important in raising the care and caring felt by all in any care setting.
When combining amount and type of service with flexibility and ability to accommodate more care when any loved one starts to need more assistance you can save money, build in a long standing care relationship with whatever team you choose but it is important to spend some time looking for that care team in a big or smaller care setting so you can know who is likely to be there as the care needs increase.
All of these (SNF, Assisted Living, Residential Care Homes) are choices for long term care and it is up to the family to investigate these before they choose. While it is likely the hospital or other referring agent will make a suggestion of one elder care setting it is wise for families to use the internet, other social resources and referrals from friends and family to consider all of their options before they choose any one setting.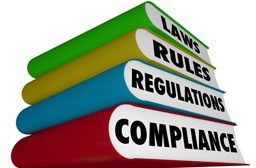 Nursing Homes are often quoted to be the second most regulated industry to nuclear power. That is so because they get a lot of government and insurance funds to pay for their service. They offer more medical care and have had issues with balancing the heavy care needs. This affects those they serve vs their budgets. They get inspections from the state licensing, Medicare, Medicaid, and who knows whom else. They have deep pockets by total income and insurance but less deep pockets by net profits. This makes them targets for law suits but those generally come for family members who are looking for financial reward.
As we noted earlier visitors are a great way to improve the feeling of care for residents in any senior care setting and will add to the base of physical care that most intuitions offer. Balancing a low profit margin and high overhead and having limited resources,  employees care can vary. It is up to each family to research Nursing Homes offering care in the facility they are choosing or letting the insurance they choose choose for them.
Some states do have staffing requirements but that is just one variable. In our analysis who the owner, administrator, and direct care staff is an even more important variable that determines the care, caring we get. See care, caring and caregiver.
You may find more information on Nursing Homes Licensing and regulations at the State of Nevada's website:  Nevada HCQC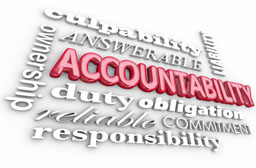 Nursing Homes Management & Ownership
Increasingly SNF's or Nursing homes are owned by large corporations and are heavily influenced by large insurance companies like Medicare, Medicaid or any big private insurance companies who coordinate the Medicare and Medicaid benefits when people give their traditional Mediocre benefit rights to those private agencies to manage for them. This likely contributes to the more institutional feel people observe in them.
As we noted above, management is faced with a difficult decision in balancing their costs with the number and type of staff they hire. Clearly pay rates and work load affect who chooses to work in any setting and that is a decision that is affected by management and the consumers who pay for and choose those services. While this is necessary and is a service to the larger community many people will choose a smaller more personal care setting with fewer medical care services even if some of their medical needs are not addressed by a specialist. They will choose to remain in the community and use their outpatient doctor so that they can remain in their own home or an intermediary home setting of an Assisted Living or Residential Care home.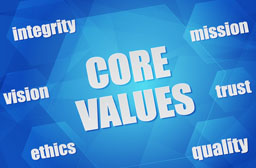 In the end health care is a choice and one we all make even if we do not know we are making that choice. For example most do not really know what they are getting when they choose one insurance versus another. When you are well and there is no cost and it practically does not matter since you also do not need any care but as soon as you get sick and have care needs it may make a big difference. When you choose an "advantage Medicare plan" which is very different from the Traditional Medicare benefit most might be surprised that the "advantage" plan might offer fewer SNF care days per year in than the Traditional Medicare plan. When you need that care and need those extra days to allow your family to look for an outpatient care setting after your SNF stay and find out that a private pay SNF day can cost $200 - 400 / day those costs can add up quickly and the saving or "advantage" you initially expected could be less than you expected.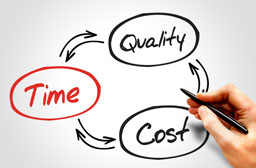 Nursing Home - Costs
In general SNF costs are covered by most insurance. The thing that might vary is how much they pay the SNF per day of care on your behalf and how many days they will pay for each year. We do not know the contracted rates but in general the rates for chronic care can range from $200 – 400 / day and more for acute rehab and other specialty are. While many will initially think those are expensive if you compare that to 24/7 in-home custodial home care you will see that is relatively inexpensive and you get more care, redundancy in care and back up. (25$/hr@24 hrs / day@30 days/mo. = $18,000 / month) Moreover it is important to know that is just for one domestic service worker and no doctor, no RN, no housing, no briefs etc. which is why SNF's are a great dollar value when you are unable to find an alternative and is likely why the many insurance companies prefer SNF, more institutional care to a home based care option.
In general, people are less concerned with what their insurance and health care team does and does not do when they are well since they do not experience it, however when you start to need even a little assistance you need to include planning for other items your insurance might not pay for as your care needs increase. This is beyond the scope of this general over view but we urge you to find a primary care doctor who is experienced in medical care, geriatrics and long term care to help you choose your insurances, the insurance he will use on your behalf as you age.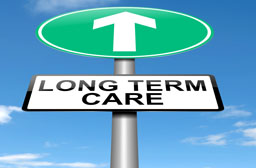 The most cost effective strategy to get quality health care when you start to need custodial care assistance is to alter your view of how you choose health care from choosing based on the insurance or care setting label of Assisted Living, Residential Care or In-home care to choosing based on who you are getting as the care team including who does and will do the direct work for you and how willing and able they will be to accommodate your care needs as the care needs increase. In that way you are looking for and valuing continuity of care and relationship based care which is where we see the value in health care.