Adult Day Care-Continued
Adult Day Care

Rules & Regulation

Services

FAQ'S

Things to consider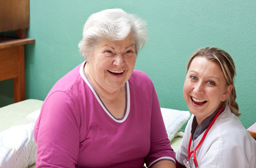 Description
Adult Day Care is a service many families use when adult children are responsible for caring for their parent and are still working full time. In many cases the parents have Alzheimer's or other type of dementia in addition to multiple chronic custodial and medical care needs that require assistance.
There are a few different types of Centers. Adult Day Care Centers can be non-profit or for-profit, public or private. Generally, the purpose of an adult day center is:
To provide older adults an opportunity to get out of the house and receive both mental and social stimulation
To give caregivers a much-needed break in which to attend to personal needs, or simply rest and relax
An Adult Day Health Care Center differs from Social Adult Day Care Center in that "Adult Day Health Care" (ADHC) usually requires a health assessment by a physician before someone is admitted into the program. Frequently, they are staffed with an RN and provide some type of physical, occupational, speech therapy and other health professionals. In addition, there are some centers who provide services specifically for a group of people for example seniors with Dementia or Alzheimer's. In general, most Adult Day Care require little Dementia, Behavioral, Medication Management, Caregiving or other training. On the other hand, both Assisted Livings and Residential Care Homes have more formal training requirements which allow more complete care for those who need assistance and can substitute in many ways for Adult Day Care.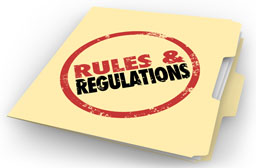 Adult Day Care Rules & Regulation
Every state provides different regulations for the operation of Adult Day Care Centers, although NADSA offers some overall guidelines in its Standards and Guidelines for Adult Day Care, but state laws and regulations may be more or less restrictive. There are currently more than 4,600 Adult Day Care Centers in the United States according to the National Adult Day Services Association (NADSA).
NADSA recommends a minimum staff-to-participant ratio of one to six but in many cases this is not the law and is not the practiced standard. Be sure to ask what the staff to participant ratio is at each facility you visit and what if any training the staff receives.
Adult Day Care Services
Adult Day Care Centers have varied activities that may be available:
Arts and crafts
Musical entertainment and sing-a-longs
Mental stimulation games such as bingo
Stretching or other gentle exercise
Discussion groups (books, films, current events)
Services generally not included:
No overnight or weekend service
Limited assistance with medications
Limited ability grow/adapt and offer more care as the seniors needs increase
Coordination of other care and services one may need or recive
Adult Day Care FAQ'S
Important questions to ask the adult day care center(s) you are considering;
How long has it been operating ?
Who owns or sponsors the adult day care center ?
Is it licensed or certified? (If required in your country or state)

What are the days and hours of operation ?
What are the staff's credentials, and what is the ratio of staff to participants ?
Is transportation to and from the adult day care center provided ?
Which conditions are accepted (e.g., memory loss, limited mobility, incontinence) ?
Are meals and snacks included? Do they accommodate special diets ?
What activities are offered? Are there a variety of individual and group programs ?
What options are there for increased care when needed ?
What happens if there is a medical issue or emergency during the time at the adult day care ? like a fall, or new onset of pain?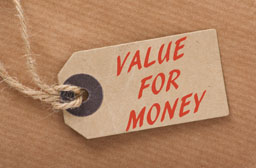 Things to consider when choosing Adult Day Care
While Adult Day Care can be useful in some situations for family caregivers as a short term solution and to supplement the care provided by the family, there are limitations as a loved one's care needs increase. Other care options that are more complete options at the same price point of $2-3,000 per month might include Residential Care Homes or Assisted Living Facilities. Adult Day Care Centers are generally only open Monday thru Friday during general business hours. This limits the family caregiver's ability to get assistance in the evening and on the weekends. After working full time during the week and caring for their loved one after work and then on the weekends, it doesn't allow much time for the caregiver to recharge and tend to their own personal life issues. It is wise to consider a more permanent long-term plan to accommodate your loved ones care needs, as it is almost certain the care needs will increase as time goes on thus increasing the strain and stress on the family caregiver.
The cost of Adult Day Care is $75-$100 dollars per day or $2,500 for 5 days a week 8 hrs. a day. One could consider a Licensed Residential Care Home that provides 24 hr family style care and service with trained caregivers for a similar cost, giving the family a real opportunity to take time out for themselves and their own families.For example, if you had a room in a residential care home you could leave at night and it would be a better quality Adult Day Care experience. However, when or if you needed more care or wanted to stay over night you could. This is one way a Residential care home could substitute cost effectively for adult day care. You can still pick the senior up every day and take them home but you would have the choice to let them stay over night . That would be a very good way to transition to a more permanent care option and save money in the long run.