Adult Day Care Adult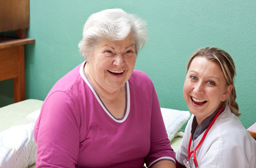 Description
Adult Day Care is a service many families use when adult children are responsible for caring for their parent and are still working full time. In many cases the parents have Alzheimer's or other type of dementia in addition to multiple chronic custodial and medical care needs that require assistance. There are a few different types of Centers. Adult Day Care Centers can be non-profit or for-profit, public or private. Generally, the purpose of an adult day center is:
To provide older adults an opportunity to get out of the house and receive both mental and social stimulation
To give caregivers a much-needed break in which to attend to personal needs, or simply rest and relax
An Adult Day Health Care Center differs from Social Adult Day Care Center in that "Adult Day Health Care" (ADHC) usually requires a health assessment by a physician before someone is admitted into the program. Frequently, they are staffed with an RN and provide some type of physical, occupational, speech therapy and other health professionals. In addition, there are some centers who provide services specifically for a group of people for example seniors with Dementia or Alzheimer's. In general, most Adult Day Care require little Dementia, Behavioral, Medication Management, Caregiving or other training. On the other hand, both Assisted Livings and Residential Care Homes have more formal training requirements which allow more complete care for those who need assistance and can substitute in many ways for Adult Day Care.