ALZHEIMER'S TREATMENT and CARE
ALZHEIMER'S TREATMENT
While many patients will require some pills or medicines to treat the symptoms of Alzheimer's, the best and most effective Alzheimer's Treatment is behavioral. The staff you hire or the facility hires for your care will be the ones actually providing much of the therapy. How they approach and interact with each patient or resident with Dementia, Alzheimer's or Memory Care needs is key to getting the best outcome and cooperation from the Alzheimer patient. As many know, there can be bizarre behaviors that are associated with the diagnosis of Alzheimer's, including levels of paranoia, lack of insight to what they can do and need. For example most will think they can live alone, drive, shop and manage all of their affairs when in fact they can't write a check or tell you how they would get to the store, use a shopping list and then bring the supplies home. Their Alzheimer's causes them to have lack of insight and poor judgment which leads to conflict in their minds. This causes them to get agitated or angry when you try to explain to them why their understanding might not be correct. Effective treatment is based on consistent care by a staff with good communication and interpersonal skills.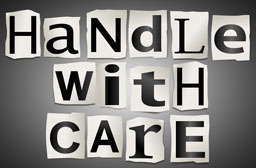 That care starts from the top down with a doctor, administrator and staff who are aware of all the medications and behavioral therapies that are being tried and then discontinued if they are not effective. Finding the medications that are most effective requires trial and error. In many cases the use of medications improves the patient's ability to interact with caregivers and family thereby improving quality of life.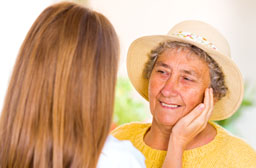 The effective use of medications rquires the doctor and staff to have frequent communication and reports about how behaviors have improved, worsened or styed the same on or off any medication. Frequent discussions between the caregivers and family, who interact with the patient on a daily basis and the doctor are key to adjusting the medication and developing the best balance between behavior therapy and medication. This communication is a part of what is called Continuity of Care. Unfortunately, in today's health system patient information is largely obtained from a patient's chart or notes on a computer, which is a much less effective way to get a clear picture of a patient's actual clinical status. Reading from a chart or notes does not provide enough information and can't describe, question and/or clarify what any one person meant or quantify how much agitation, paranoia a patient may be displaying. Only through ongoing verbal communication with the entire team and through physical exam can a complete accurate assessment be made.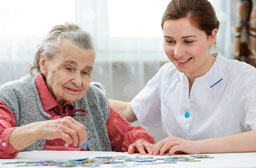 Behavioral therapy is a great benefit to patients and many recommend it as treatment but it should be noted that it takes a lot of time and continuity care to provide effective behavior therapy. Many care settings do not have enough, consistent, properly trained staff and do not have adequate communication with the doctor to get maximum benefit from the wide range of behavioral therapies. Some facilities may say they can provide more staff or staff time but at an increasingly high cost or on a la cart basis and those services are likely to lack the consistency of the same caregivers and continuity of care. It is difficult for many caregivers or even family members to understand that you should agree with a person with paranoid or irrational ideas and not confront them. Sit with them and use distraction or re direction to help the delusion or incorrect idea pass.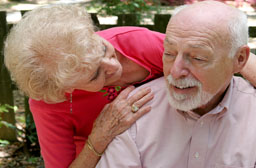 The ability to do this is a skill which takes time and patience to develop. In many Institutions and Care Facilities the value of these skills seems to be unknown, discounted or undervalued because the systems are designed like an assembly line, with minimal staff to assist with the basic physical tasks. Meeting and knowing the Senior Care Team that will be providing the care and service is imperative. Be sure to meet each caregiver and administrator before you choose any expensive Dementia / Memory Care Setting to get the best value for your money.