Amount of Service Nursing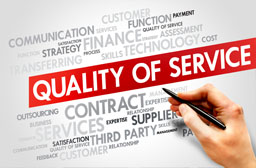 Nursing Home – Amount of Service
Nursing homes do a lot of work to meet the skilled and custodial care demand of those heavy care and needy residents they serve. In order to accomplish that care they have developed a very structured institutional, more assembly line, style of care that allows them to offer a healthy minimum of care. Indeed, if you add in the need for a separate Medicaid billing department, compliance department for all of the surveys and checks and balance these institutions have you can see they have more overhead than the private pay alternatives of Assisted Living, Residential Care and in-home care and can begin to see SNF's do offer a lot of services for the pay they receive. While they are good at balancing the budget, their overhead heavy needs often times undervalue relationship based care between all levels of staff and management. It is important to remember that nursing homes take the heaviest care cases when others will not or are not able to due to level and type of care or due to lack of private pay funds. Many are quick to criticize the "institutional" type of care they offer when in fact we need to remember that in many cases if these people had other choices they would take it. This choice tends to be the last choice or the cost effective choice dictated by your insurance company. While that seems cold it is just practical. If everyone had a hospital in their home and a 24 hr team of care people at home it is easy to see how the already financially strapped health care system cannot offer that level of private pay care to everyone.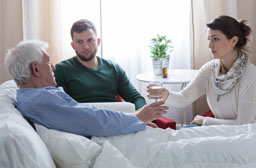 Each resident and family can directly influence the quality of care
. Another view we want everyone to consider is that by visiting your friend or relative in the nursing home often you can help your loved one the patient feel better and raise the quality of care they feel. Visitors are a great therapy but it is important for the visitors to visit. While it is more difficult to build relationships in an big institutional type care setting where they run on a schedule instead of a more family style care system that you would find in a small single family residential care home type of setting relationships do exist and are important in raising the care and caring felt by all in any care setting. When combining amount and type of service with flexibility and ability to accommodate more care when any loved one starts to need more assistance you can save money, build in a long standing care relationship with whatever team you choose but it is important to spend some time looking for that care team in a big or smaller care setting so you can know who is likely to be there as the care needs increase. All of these (SNF, Assisted Living, Residential Care Homes) are choices for long term care and it is up to the family to investigate these before they choose. While it is likely the hospital or other referring agent will make a suggestion of one elder care setting it is wise for families to use the internet, other social resources and referrals from friends and family to consider all of their options before they choose any one setting.