Assisted Living Style Care Residential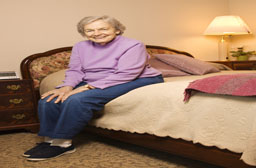 Assisted Living Style Care
Assisted Living, on the other hand, offers services and care with a more structured business model. In Assisted Living Facilities there are many parts, working separately and those parts rarely cross over. For example there may be only 3 caregivers who are responsible for personal care needs (bathing, dressing, grooming) for 50- 150 residents, 1 or 2 medication technicians assigned to manage and administer medications for 50- 150 residents. There is a separate staff for housekeeping, kitchen and transportation. These service providers are not cross trained and are only allowed to provide services for which they are trained. This type of system works well in a hotel-like environment where the resident or "hotel guest" is able to coordinate and manage their affairs, but is less useful when people start to need assistance and start losing their independence. As seniors start to become less independent, it is harder to plan ahead for the amount and type services or care you will need in the future.
It is often hard for seniors to be motivated to go to the community room and start up conversations. Maybe they have hearing difficulties maybe they are self-conscious of their limitations. Unfortunately, this often leads to isolation. Most people prefer to stay where they are comfortable in their room or apartment. Separation and isolation are less common in Residential Care Homes because it is more family–like where residents can move from their room to the kitchen, family room, dining room pretty easily, with or without assistance and the caregiver (Mom) is with them throughout the day, always there checking in.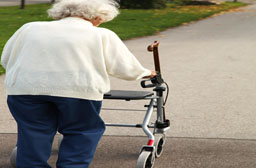 In general, Assisted Living Facilities are set up to provide independent living and not heavy assisted living. Assisted Livings usually provides daily meals, weekly housekeeping and laundry services. Beyond that care services are offered on an A la carte, level or tiered system. Each level or item is an additional cost, for example; Medication management, personal care (assistance with dressing bathing etc.) These services cost more and depend on the amount and number of times each service is needed. These services need to be planned for and scheduled in advance.
Due to the large number of people on the schedule for service in Assisted Living Facilities, caregivers are pressed to stick to their schedule and are not likely to provide extra services if the resident is not being charged for it. In addition, caregivers usually do not have extra time to sit and chat with the residents or watch TV or a movie. Even though most caregivers would like to spend time and do extra for their residents, the Assisted Living System is not designed that way. The Assisted Living-style of care is hotel-like and while you can get to know the receptionist, the dinning staff and the bell man, it is not usually on a personal level and those workers are unlikely to assist with personal care, if and when needed. Going on vacation and staying in a beautiful hotel with expensive add on features is wonderful, but most of us eventually want to go home to our family like environment.