Description of Assisted Living

Amount of Service

Type of Services

Licensing & Regulation

Management & Ownership

Cost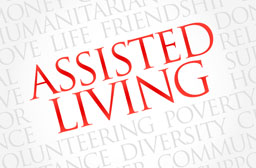 Description of Assisted Living
Assisted Living Facilities are large facilities with 50- 150 residents. They are usually very elegant and beautifully appointed facilities. They are geared to highly independent seniors, who do not require a lot of assistance with daily tasks or personal care. Some might consider them a Retirement Community.
They usually offer studio or one bedroom apartments which allow residents a sense of privacy and independence. They provide daily meals and weekly cleaning/laundry services. In addition, many facilities provide group activities and offer transportation on a facility bus for residents to go shopping or attend various outings. These activities and outings are unaccompanied and require to senior to be capable of planning, arranging and managing their money and time, for example getting to the bus at the right time and doing their own shopping.

Amount of Assisted Living Service
Contrary to what most of us believe, Assisted Living Service options vary, facilities offer minimal assistance with personal care and medications. If this type of assistance is needed, it is not included in the basic monthly fee. Usually, assistance with personal care is based on a level or tiered system.
Each level or item is an additional cost, for example; medication management or personal care assistance (assistance with dressing, bathing). The cost of these services depends on the amount and number of times each service is needed. In addition, these services need to be planned for and scheduled in advance.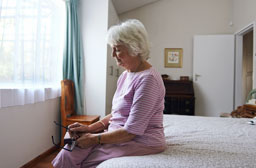 Generally, most Assisted Living Facilities have 2-3 caregivers, per 50-150 residents. That staff is responsible for personal care needs- bathing dressing, grooming etc. Due to the low caregiver to resident ratio, the care and or service that can be provided is minimal. Not having enough staff, the caregivers are often pressed for time. In some cases, there are only 1-2 medication technicians assigned to manage and administer medications for 50- 150 residents. In most Assisted Living facilities the duties and responsibilities of caregivers, med techs, meal servers, kitchen staff and receptionist do not cross over, which limits what a staff member can do. Often there is only one caregiver and one med tech on duty overnight for 50 -150 residents. We know of many seniors who wake up in the middle of the night who are in need of physical assistance or emotional reassurance. For these residents, they may have to wait a long time to get assistance, if they are able to get it at all.
Staffing for special needs
Despite what many believe, the business model of Assisted Living facilities is geared toward more independent seniors who need little or no care or service. Most facilities do have a very large staff; kitchen staff, activity people, receptionists, housekeeping, and maintenance staff. These staff people do not assist with personal care services. Unfortunately, the amount of staff hired to provide the personal care assistance is very limited.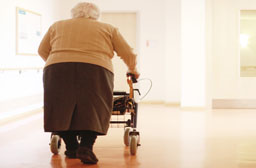 Type of Assisted Living Service
As seniors start to become more dependent and their care needs increase it is harder to plan for and schedule the increasing amount of care you will need. Also, it is often hard for seniors to be motivated to go to the community room and start up conversations since their physical, cognitive and emotional deficits make that more difficult. Maybe they have hearing difficulties or maybe they are self-conscious of their limitations. Unfortunately, this often leads to isolation. Many people prefer to stay where they are comfortable, in there room or apartment and do not utilize the group activities and remain isolated in a private room with a closed door. In a smaller, more home like setting the caregivers and other residents are always around so isolation is reduced and community interactions are maximized within the course of the usual day's events.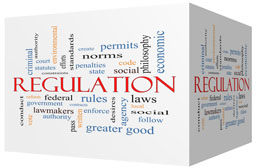 Assisted Living Licensing & Regulation
Assisted Living facilities are licensed under the BHCQC (Bureau of Health Care Quality & Compliance (in Nevada) and operate according to Nevada State Laws and Regulations. These are the same regulations that Residential Care Homes operate under. There are many rules and regulations that each facility is required to follow. Each facility licensed under Residential Facilities for Groups (RFFG) is surveyed on an annual basis and has the results of their survey posted on the BHCQC web site.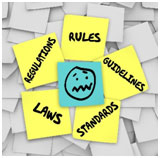 There are no state staffing requirements except for dementia care which requires one awake person at night and 1 per 6 caregiver to resident ratio. Assisted Living Facilities are required to have one Administrator to manage and oversee care and services in the facility. The Administrator of a large Assisted Living facility has the responsibility to provide protective supervision to 50-150 residents. The administrator to resident ratio could affect the quality and amount of personal attention each resident will receive. It is likely a difficult task for an administrator of an Assisted Living facility, overseeing 50-150 residents, to know personally and coordinate all aspects of service and care for all 50- 150 people. Assisted Living facility administrators may delegate management and problem solving to other, less trained /skilled staff, which further reduces continuity of care.
Assisted Living Management & Ownership
In addition, it is important to consider who the owner is of the facility and how involved the owners of the facilities are with the entire team of staff, including the administrator, caregiver's, kitchen and housekeeping staff etc.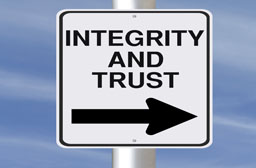 Human nature suggests a facility where the owners, who have a financial interest and decision making authority, are personally involved and present in the day to day operations, who know their own staff, residents and family members on a personal level, will likely have more incentive to provide a higher level of personalized care and service than a facility where the owner/administrator is not personally involved or rarely involved. Many Assisted Living facilities may have several owners, who do not usually have a direct role in the services or care provided to their residents and may never communicate with the staff or residents.
Assisted Living Facilities are a reasonable choice if the resident is largely independent and able to coordinate and manage their own affairs. It can provide a sense of community and some socialization, but only if the senior has the ability to be proactive and is motivated to attend activities and strike up conversations on their own in the dining room or lobby.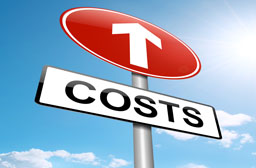 Assisted Living Costs
The base fee can range between $1,500-$3,000 per month which includes the room/apartment, meals and weekly cleaning/laundry service. Personal care services and medication management are additional and not included in the basic monthly fee and often raise the costs to $4,000-$6,000 per month depending on the level of care.
In addition, when care needs increase, many Assisted Living facilities are unable to provide the additional services at any cost and may ask the resident to move to a higher level of care.