Caregivers Roles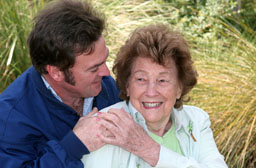 Caregivers Roles
Types of Caregivers – There are many types of caregivers; family caregivers, private caregivers, agency caregivers. Caregivers are needed when an individual has a change in health, onset of a new illness or medical condition, memory loss, frequent falling in the home or some type of disabling condition. Caregiver Services – In many cases the caregiver has many roles; providing assistance with personal care like bathing, grooming, dressing, feeding, managing medications, household chores, meals and even assisting with bills. In addition, caregivers are often the main communicator for the patient and are responsible for arranging medical appointments and talking with doctors and implementing the doctors' orders.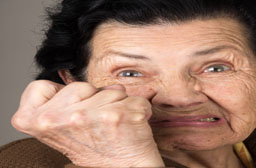 Undervalued Role of Caregiver – The role of the caregiver is often undervalued. We often see one family member assume a full time care giving duty, many times while still holding their own job. This becomes increasingly challenging as the needs for their loved one increase, for example needing to wake up at night to help the loved one. Not getting adequate sleep can overburden the physical and emotional wellbeing of the caregiver. In addition to the physical and emotional strain, many family caregivers give up a significant amount of their time and personal life to care for the loved one without being compensated.While many family members try to tough it out, it may be more practical to investigate other options such as trying to build a support system of additional caregivers (family, friend or paid caregivers like a PCA or home attendant) to provide some respite for the main caregiver or look in to alternative settings like Residential Care Homes.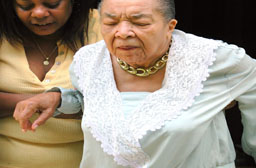 While it is difficult to decide when the right time is to make a transition from home to another setting family caregivers need to take into account the stress and burden caring for a loved one at home can have on the family relationship. Many under estimate the emotional, financial and social costs the family care giver experiences while balancing their love and duty as a caregiver. The caregiver finds they have less personal time to maintain their own personal relationships and identity and their identity blends into that of the person they are caring for. This can be devastating for the caregiver when the loved one passes on, leaving the care giver feeling lost. It is important to consider all aspects of how the caregiving process works paying attention not only the needs of the loved one but the needs of the caregiver as well now and in the future.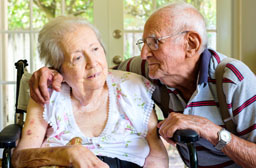 When to Get Help – Many people feel the most important thing is staying in their own home. Staying at home can be a short term solution, especially if there is a good team to give each caregiver enough respite, but in most cases it is likely better for the loved one and the family caregiver to find an alternative that provides a family like environment and family care team, like in a Residential Care Home. The supportive extended family setting that a Residential Care Home provides helps provide emotional support not only for the resident but for the entire extended family. In a family style Residential Care Home setting the residents family and friends can continue to visit and be active in their lives but spend more time enjoining the time spent without the added stress of all of the caregiver duties.