Services Choosing The Right Care Setting
Facing Fear of Change

Identifying Care Needs

Things to Consider

Cost

Cost Comparisons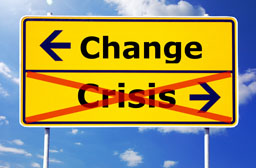 Facing Fear of Change
The truth is moving anywhere new is difficult for most of us, young or old. The idea of change is scary and often causes anxiety. It's hard to change what you've known for so many years. We all know and understand how difficult it is for us to assist our parent or loved one to find the appropriate care setting. How do you know what they really need? What is best for them? This decision affects not only the individual who needs the direct care but also affects the spouse, adult children and often the extended family. No matter what care setting you choose there are several elements that you need to consider when hiring a team of caregivers in any care setting; in-home care, home health care, assisted living, respite care, adult day care, residential care homes or hospice care.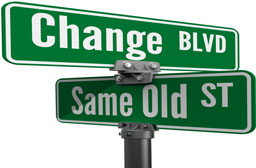 The elements to consider go way beyond the physical appearance of a care setting. More important to consider is the care team. Who are the caregivers? Can you meet them and talk to them? How involved is the management and the ownership? Are they directly involved with the residents and the caregivers and their doctors or health care team? Do they work at building relationships within the care team and family or do they follow a more administrative and hands off approach? Be sure to meet the entire team; owners, administrators, managers, doctors, nurses and caregivers you will be working with to get an idea of their motivation and commitment to you and your loved one in which ever care setting you choose during this last chapter of life.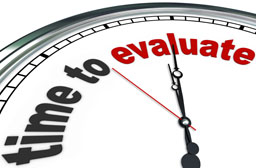 Identifying Care Needs
The key to finding the right place is to do your homework, as hard and as time consuming as it is. You only want to make this difficult and expensive change once. We need to be honest with ourselves about the real picture of what is going on with our loved ones and what to expect in the future. We often minimize the amount of care our loved one needs and don't want to think about the increased care they will need as time goes on. It is important for us to know our parents and our loved ones like we know our own children. We need to be honest with ourselves about their needs. Say to ourselves what would I do if this were my child? This is much more difficult for us as adult children. We want to value and respect our parents' wishes. We wish that we could take them ourselves and care for them as they did for us, but we know that is often not practical and in many cases impossible to do for a variety of reasons.
The reality is that if they are getting to the stage where they need assistance they have probably lost or are losing their own insight and judgment and will likely continue to decline. It's like our 6 yr. old child that says … please get me the dog mom, I promise I will walk him and feed him. The child of course believes they will do it, but we as the parent knows the child lacks the insight and judgment to know all that's involved. So when our parents try to convince us that they can do it and we should let them have what they want, we need open our own eyes and anticipate what it is they are going to need and help them to make the right decision based on what we know is best for them. If they have been isolated in their own home and have difficulty getting motivated to participate in things now that probably won't change in the Assisted Living type environment.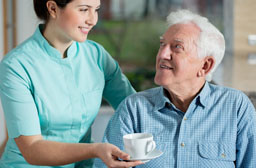 Just because they offer activities in the community room or offer unaccompanied shopping trips doesn't mean the senior, who needs some assistance will be able and motivated to participate. Most seniors do want some companionship. They do want some assistance and they know things are getting more difficult to do on their own. They just don't want to ask for help or be a burden to anyone including family or paid caregivers. They have been independent their whole lives; managed their jobs, finances and families. They worry about the cost and they are also afraid of the unknown, especially of the thought of losing more control as they allow increased amounts of assistance. Many seniors have been or known someone who has been to a nursing home or the hospital and those are not happy places to imagine going to. It is hard to sell the idea of having to move to our loved ones.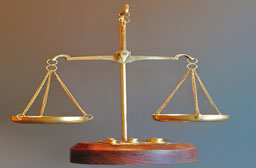 Things to Consider
For some of us it might seem easier to convince our loved one to move to a Hotel- like Assisted Living where they can still have their own apartment. The appeal of the "idea" of hotel- style living, socialization and fun helps convince the senior to move in, but the danger is the false assumption that the hotel-like Assisted Living will be able to provide the appropriate amount assistance now and as the residents function continues to decline and he or she needs more and more assistance. Many people think they are looking for a hotel–like environment with the active vacation lifestyle, but that is often a misdirected hope.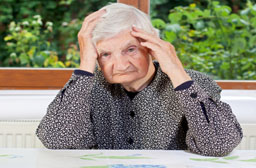 If you are independent and do not need any assistance then you are free to choose any living setting and independent senior living makes sense, but if you need any level of assistance it is wise to reevaluate the idea of a hotel style lobby, dining room and isolating private apartment and be honest about what the current care needs are and what they will likely be in the future. The photo of a senior sitting in his private room, alone, is just one example of how a big facility can be isolating compared to a family style Residential Care Home. The Assisted Living Facility may say they provide additional assistance, but you will have to pay privately for additional care services or you may be forced to move because they cannot provide enough assistance no matter the cost. Even if you or your loved one needs a minimal amount of care now, be sure to ask before you move in to see current examples of "heavy care" cases and what the cost is for the most or maximum level of care. Consider that it might not be easy for the resident when their needs increase and they are forced to move and have to get to know a new care setting and new care team.
The best solution to caring for an aging parent, spouse or loved one who has increasing care needs is to find the most effective care team where all members of the team: caregivers, family, patient, doctors and other health care providers work together and have frequent communication with each other. A good team can be developed in a care facility or within your own family system depending on what resources are available to each individual and their families. Only when you know and interact directly with all members of the team will you feel the caring we all seek.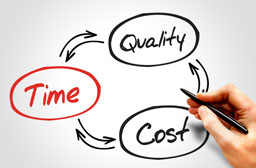 Nursing Home - Costs
In general SNF costs are covered by most insurance. The thing that might vary is how much they pay the SNF per day of care on your behalf and how many days they will pay for each year. We do not know the contracted rates but in general the rates for chronic care can range from $200 – 400 / day and more for acute rehab and other specialty are. While many will initially think those are expensive if you compare that to 24/7 in-home custodial home care you will see that is relatively inexpensive and you get more care, redundancy in care and back up. (25$/hr@24 hrs / day@30 days/mo. = $18,000 / month) Moreover it is important to know that is just for one domestic service worker and no doctor, no RN, no housing, no briefs etc. which is why SNF's are a great dollar value when you are unable to find an alternative and is likely why the many insurance companies prefer SNF, more institutional care to a home based care option.
In general, people are less concerned with what their insurance and health care team does and does not do when they are well since they do not experience it, however when you start to need even a little assistance you need to include planning for other items your insurance might not pay for as your care needs increase. This is beyond the scope of this general over view but we urge you to find a primary care doctor who is experienced in medical care, geriatrics and long term care to help you choose your insurances, the insurance he will use on your behalf as you age.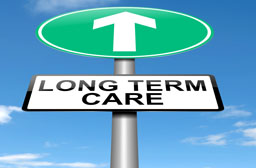 The most cost effective strategy to get quality health care when you start to need custodial care assistance is to alter your view of how you choose health care from choosing based on the insurance or care setting label of Assisted Living, Residential Care or In-home care to choosing based on who you are getting as the care team including who does and will do the direct work for you and how willing and able they will be to accommodate your care needs as the care needs increase. In that way you are looking for and valuing continuity of care and relationship based care which is where we see the value in health care.
Residential Care, Assisted Living and other Cost Comparisons
Residential Care Homes Offer inclusive pricing which includes, private and shared rooms, personal care assistance, 24hr care when needed, medication management and transportation to appointments and accompanied outings. The monthly rates do not tend fluctuate when care needs increase compared to other care options. Prices range from $1,500/mo to $5,000/mo including all care and services. Residential Care Homes are the best value.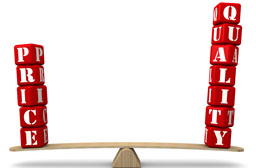 Assisted Livings - have studio or 1 bedroom units and range from $2,000- $3,500 for base price of room and meals only. All other care and or services are add on costs and often push the rates up to a range of $4,000 to $6,000 per month. Assisted livings are generally expensive for the amount of care provided and work best for people who are more independent.
Adult Day Care – can supplement care for 4- 8hrs a day at a cost of $75- $100 per day or $2,000 per month. This can be costly and only covers a portion of the day. Usually family is responsible for providing the additional care after day care is over. Adult Day Care provides little to no assistance with personal care or medication management and is generally a short term fix. In-Home Care- is very expensive at $25/hr with a minimum of 4 hrs a day. That is $3,000 per month for only 4 hrs a day of service. If 8hrs or more is needed the cost easily skyrockets to $6,000 or more. In addition, it is often hard for an agency to provide consistency and there is frequent turnover of staff. Generally there is little coordination of care and Medication management is not included.
Unfortunately, there are limited choices for senior care and fewer cost effective choices available. No one care option works for everyone, each has pros and cons. The choices include- In Home Care, Assisted Living Facility, Residential Care Home and Nursing Homes. Of those choices the best, most cost effective long term care option is a family style Residential Care Home. Remember, in all settings, senior care is a service and the caring and feelings surrounding any care setting are based in human contact and emotions that depend on continuity of care, relationships among and between the administration, their own staff, the residents and families they serve.