Hospice Cost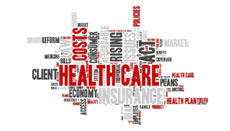 Hospice Care Costs
Hospice is a benefit paid and provided through part of Medicare. Other private insurance companies may or may not offer an insurance Hospice benefit. Once you sign up for the Hospice benefit, you are no longer able to use you traditional Medicare or insurance for your health care needs.
The Hospice benefit does pay for the limited services of the Registered Nurse (RN), Certified Nurses Aid (CNA), and Social worker (SW) and Spiritual Advisers. Supplies such as diapers, gloves and medical equipment are also covered.
Costs of "Comfort medications", which are usually pain medications or medicines that provide relief of symptoms causing discomfort are paid for through the hospice benefit, but Medications for other conditions like diabetes, hypertension etc. are usually not covered. These medications continue to be covered under your Medicare part D coverage, as they were in the past.
Once you are enrolled in Hospice you no longer have access to any other health care services, such as your private doctor or specialist doctors- cardiologist, eye doctors and others. Recent changes have added in a hospice care modifier but many doctors are not familiar with this. Restorative services such as Physical Therapy, Medical testing or Laboratory testing are usually excluded as well, except in rare cases.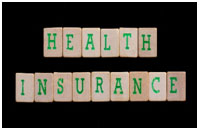 Hospice Programs get paid from Medicare Hospice Benefit. That turns out to be more of a fixed amount per day and a lump sum. They get paid the same amount per day regardless of the number of hospice staff that visits you. Their reimbursement in general is less dependent on the number visits than traditional Medicare, which is paid per visit or service event. The hospice company needs to provide all of the services within that budget; visits from RN, CNA's, SW, Spiritual Advisers, Medications, supplies (diapers, gloves) and medical equipment.