Costs of Caregiving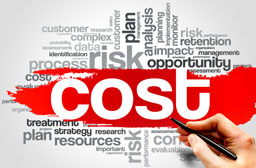 Costs of Caregiving
While we have already touched upon some of the emotional and social costs for family caregivers who give up their time and energy to provide all the care needs to their loved one many times without being financially compensated, there are other significant costs to providing care at home. Paying for outside caregivers from an agency can be costly. The cost usually starts at $25/hr. with a 4hr minimum. That is $ 100 a day or $3,000 /month for only 4 hrs. of care a day. 8 hrs. /day would be $200/ day or $6,000/month. One can see as the care needs and hours go up so does the price. Unfortunately, the exorbitant costs of outside caregivers makes this choice very difficult to maintain for the long term. In addition to the financial costs there is often frustration and disappointment with frequent changes in caregivers and limits on what some agency caregiver can do, for example many are not able to administer medications.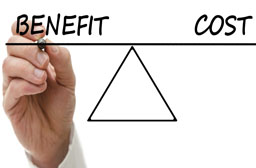 Similarly Adult day care provides limited care and supervision, 5 days a week, Monday thru Friday for a cost of $75- $100/day or $1500- $2000 month. Because most Adult Day Cares are closed on weekend the family needs to provide the care on these days, eliminating or reducing any free time for the family caregiver.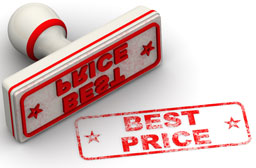 When any family needs to start providing care for a loved one it is important to plan ahead for Respite Care and a more permanent long term care solution. We suggest that all families spend time trying to find Residential Care Home that provides family like care as an alternative to In-Home Care and Adult Day Care. The average cost of Residential Care Homes is $3,000 per month, which includes all of the personal care assistance, medication management, meals housekeeping, and laundry. This is a good alternative to Adult Day Care, in that for the same cost you could have your loved one care for during the day and still bring them home at night or if needed they could stay overnight for the same cost. This option builds continuity of care and relationships knowing your loved one can receive any amount of service based on what is needed and allows an easier transition to staying in a Residential Care Home easier because you and your loved one have already built relationships and are familiar with the setting and the people providing the care.In all cases, it is important to meet and talk with every member of any care team you are hiring form the doctor, nurse, managers, to the direct care givers. Be mindful of how their system works and how they treat each other and provide service to their patients, residents and families before you make this expensive and life changing decision.