Description of Nursing Home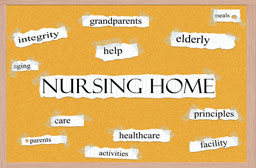 Nursing Home
The term nursing home means different things to most people. Nursing homes are also called Skilled Nursing Facilities (SNF) or in some cases short term nursing home rehab facilities or even rehabilitation hospitals.
People think of Nursing Homes as a place old people go to die but in fact nursing homes do many different things for the community. They offer short term rehab where people who have finished their hospital and more emergency care can go when they still need an IV, help walking or more care than they can get at home. This is called short term nursing home rehab. Nursing homes also offer specialty care for other disease specific types of care that are more difficult for other senior care settings to care for. For example ventilator care, IV antibiotics, and complicated infections like Clostridium Difficile (C-Diff) and MRSA.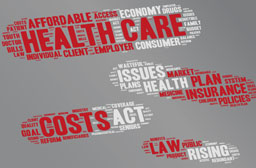 These are more medical type facilities than Assisted Living, Residential care homes or in-home care and have the doctors coming to the facility on a regular basis, staffed RN nurses, offer 24 hour care and nursing which allows them to offer that more medical care. Nursing homes also offer the community a place where those who need heavy custodial care, like two person transfer and incontinent of bowel and bladder care to be cared for when no other care setting can provide that care. In the past nursing homes use to do more heavy chronic care but as the health care system has changed so has the role of the SNF and now SNF's do more sub-acute medical care including more IV's and complicated wound care and follow up care after increasingly shorter hospital stays when patients are not ready to go home yet.