Eligibility is usually based on two criteria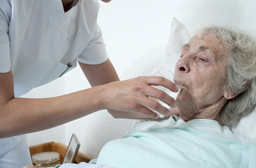 Hospice Eligibility
Generally, hospice eligibility requires two main factors.
1) Your condition is considered incurable. This is called a terminal illness.
2) Your doctor has stated that your life expectancy is 6 months or less. Generally, you're old primary doctor, as well as the medical director or physician member of a hospice team confirm you have a short life expectancy.
It can be hard for doctors to know how long a person will live. Some people live longer than expected. If you live longer than 6 months, you can continue on hospice, if the doctor recertifies your hospice need. If your illness gets better, you can stop receiving hospice care.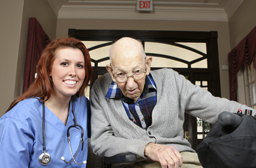 Today Hospice is provided using the Hospice Insurance Benefit. It replaces all general medical insurance coverage you had before. When you enroll in a Hospice Program you automatically get dis-enrolled from your Medicare insurance. You will no longer be able to visit your own private physicians, get treated in the hospital or receive medical testing such as x- rays, blood work and restorative Home Care like physical and occupational therapies as you did before dis-enrolling from your Medicare insurance.
When you enroll in a Hospice Program it is very important to be sure you or your loved one is in the final stages of life and would not benefit from being able to utilize their traditional Medicare insurance for regular heath maintenance.