Hospice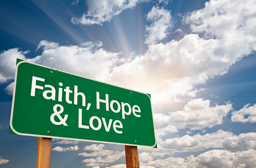 Hospice
A general description of the word Hospice is a program or facilities designed to meet the physical and emotional needs of people who are in the last stages of a terminal illness and are not expected to recover. It is also called palliative care or terminal, end of life care.
The term "hospice" can be traced back to medieval times when it referred to a place of shelter and rest for weary or ill travelers on a long journey. The name was first applied to specialized care for dying patients by physician Dame Cicely Saunders, who began her work with the terminally ill in 1948 and eventually went on to create the first modern hospice St. Christopher's Hospice in a residential suburb of London.
Saunders introduced the idea of specialized care for the dying to the United States during a 1963 visit with Yale University. Her lecture, given to medical students, nurses, social workers, and chaplains about the concept of holistic hospice care, included photos of terminally ill cancer patients and their families, showing the dramatic differences before and after the symptom control care. This lecture launched the following chain of events, which resulted in the development of hospice care as we know it today.
Read more at http://www.nhpco.org/history-hospice-care