Identifying Care Needs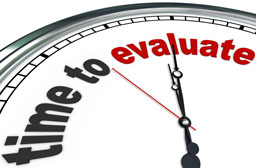 Identifying Care Needs
The key to finding the right place is to do your homework, as hard and as time consuming as it is. You only want to make this difficult and expensive change once. We need to be honest with ourselves about the real picture of what is going on with our loved ones and what to expect in the future. We often minimize the amount of care our loved one needs and don't want to think about the increased care they will need as time goes on. It is important for us to know our parents and our loved ones like we know our own children. We need to be honest with ourselves about their needs. Say to ourselves what would I do if this were my child? This is much more difficult for us as adult children. We want to value and respect our parents' wishes. We wish that we could take them ourselves and care for them as they did for us, but we know that is often not practical and in many cases impossible to do for a variety of reasons.
The reality is that if they are getting to the stage where they need assistance they have probably lost or are losing their own insight and judgment and will likely continue to decline. It's like our 6 yr. old child that says … please get me the dog mom, I promise I will walk him and feed him. The child of course believes they will do it, but we as the parent knows the child lacks the insight and judgment to know all that's involved. So when our parents try to convince us that they can do it and we should let them have what they want, we need open our own eyes and anticipate what it is they are going to need and help them to make the right decision based on what we know is best for them. If they have been isolated in their own home and have difficulty getting motivated to participate in things now that probably won't change in the Assisted Living type environment.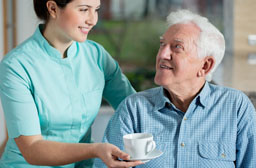 Just because they offer activities in the community room or offer unaccompanied shopping trips doesn't mean the senior, who needs some assistance will be able and motivated to participate. Most seniors do want some companionship. They do want some assistance and they know things are getting more difficult to do on their own. They just don't want to ask for help or be a burden to anyone including family or paid caregivers. They have been independent their whole lives; managed their jobs, finances and families. They worry about the cost and they are also afraid of the unknown, especially of the thought of losing more control as they allow increased amounts of assistance. Many seniors have been or known someone who has been to a nursing home or the hospital and those are not happy places to imagine going to. It is hard to sell the idea of having to move to our loved ones.