Nursing Homes Licensing & Regulation Las Vegas Nevada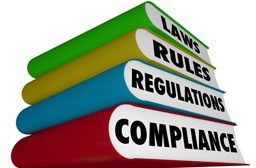 Nursing Homes are often quoted to be the second most regulated industry to nuclear power. That is so because they get a lot of government and insurance funds to pay for their service. They offer more medical care and have had issues with balancing the heavy care needs. This affects those they serve vs their budgets. They get inspections from the state licensing, Medicare, Medicaid, and who knows whom else. They have deep pockets by total income and insurance but less deep pockets by net profits. This makes them targets for law suits but those generally come for family members who are looking for financial reward.
As we noted earlier visitors are a great way to improve the feeling of care for residents in any senior care setting and will add to the base of physical care that most intuitions offer. Balancing a low profit margin and high overhead and having limited resources,  employees care can vary. It is up to each family to research Nursing Homes offering care in the facility they are choosing or letting the insurance they choose choose for them.
Some states do have staffing requirements but that is just one variable. In our analysis who the owner, administrator, and direct care staff is an even more important variable that determines the care, caring we get. See care, caring and caregiver.
You may find more information on Nursing Homes Licensing and regulations at the State of Nevada's website:  Nevada HCQC