Limits of Home Care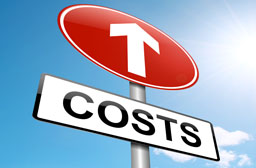 Limits of Home Care
For people who want to stay in their own home, in- home care is an option, but often has many downfalls associated with it. This first down fall is the cost. Home Care services are very expensive. Personal Care Agencies charge $20 to $25 dollars per hour and most have a four hour minimum which equals $80 -$100 per day for only four hours of assistance that is $2,400-$3,000 per month. While the idea of in home care is a good one and one that most people would choose, the reality, for most of us caring for loved ones at home, is that as the care needs of our loved ones increase so does the cost, both financially and emotionally. Keeping a loved one at home can easily cost about $300 per day or $9,000.00 per month if not more, for 24hr care. It can also cause increased stress and strain on the family, often putting most of the responsibility on one family member, who likely has many personal and professional responsibilities to manage of their own.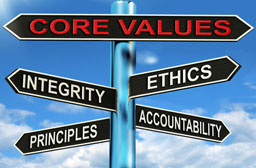 The second downfall is lack of continuity of care. Often the agency sends different caregivers or personal care assistants which can cause anxiety, mistrust and frustration for the person receiving the assistance and the family who is responsible for coordinating and making sure the schedule runs smoothly. This also makes it very difficult for the patient and the family to build a trusting relationship. In addition,caregivers often have little contact with the doctor or other medical professionals which can limit their ability to communicate pertinent information about the patient's status and can contribute to a break down in continuity of care due to the absence of a team approach. The key to any good home care program is to develop a team approach. This can be challenging in today's health system.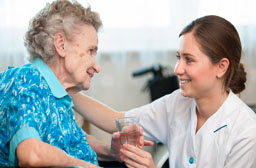 Home Care Agencies and Personal Care Agencies (PCA's) are often challenged to provide continuity of care and often miss the mark on what we believe is the corner stone of providing the best care, which is building and developing trusting relationships among team members, both administrative types and direct caregivers. We need to remember that these personal care agencies are formed on a business model that is based on finances first, not family first. Who are the owners? Are the owners, managers and supervisors directly involved and invested in the direct care each home care patient receives? Do they know the people they are providing service to on a personal level? Are the owners, managers, supervisors in direct contact with the caregivers? Are they invested in their own relationships with the caregivers that are working for them ?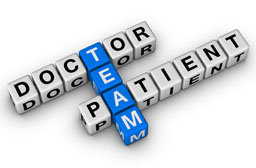 We have found the best care one can receive, is when all members of the care team, including owners, managers, supervisors and caregivers are directly involved in the care and have a personal investment in each patient and with each other. Operating much like a family- unit, communicating with each other and relying on each other. Building and developing trust with in the team and then extending those ideals of trust and relationships to the patients and families they serve. Many agencies have workers who have the heart, who want and are willing to put in the time and effort to develop trusting relationships and are there to provide the best care and service they can, but too often the business model of the agency does not support the family style business model and the care that is delivered is less personalized and contiguous. Any home care agency where the owners, who have a personal interest, have decision making authority and are hands- on in the day to day operations will likely have more incentive to provide a higher level of personalized care and service than a facility where the owner is not personally involved in the management of the residents health care needs and does not know the residents or family on a personal or first name level.