Management & Ownership
Assisted Living Management & Ownership
In addition, it is important to consider who the owner is of the facility and how involved the owners of the facilities are with the entire team of staff, including the administrator, caregiver's, kitchen and housekeeping staff etc.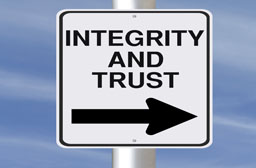 Human nature suggests a facility where the owners, who have a financial interest and decision making authority, are personally involved and present in the day to day operations, who know their own staff, residents and family members on a personal level, will likely have more incentive to provide a higher level of personalized care and service than a facility where the owner/administrator is not personally involved or rarely involved. Many Assisted Living facilities may have several owners, who do not usually have a direct role in the services or care provided to their residents and may never communicate with the staff or residents. Assisted Living Facilities are a reasonable choice if the resident is largely independent and able to coordinate and manage their own affairs. It can provide a sense of community and some socialization,
but only if the senior has the ability to be proactive and is motivated to attend activities and strike up conversations on their own in the dining room or lobby
.