Maximizing Hospice Care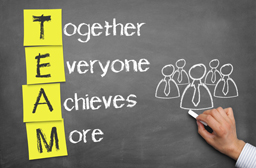 Maximizing Hospice Care
Hospice can be a good choice when one has reached the last stage of life. It helps the family come to terms with the reality of their loved ones condition. But even with a Hospice program many people need more support and continuity of care.
Often Hospice programs run into similar challenges as many Home Care Agencies, being unable to provide consistency and continuity of care with staff that changes frequently, including nurses and CNA's. Having to constantly worry about who is coming to the home and having to reeducate the worker on the intricacies, special care needs and preference related to our frail and sick patient adds a whole level of stress and anxiety during an already difficult time.
Having a consistent care team of nurses, caregivers, doctors etc. allows for the best quality and continuity of care. Building and maintaining relationships is the key to providing and receiving quality personal care assistance and continuity of care. These relationships are most important in the last chapter of life, when we are the most vulnerable and need people around us who know our likes, dislikes and what makes us feel good.
Hospice services might best be utilized, as an additional element to a well-established care team. Having a trusted, well developed care setting and team that have the ability to provide all levels of care and continuity of care, before the need for hospice arises makes the transition that much easier because the relationships and trust between the team members has already been established, reducing the amount of stress and anxiety during this difficult transition period.
We believe taking the time to set up the right care team and building trusting relationships with all members of the care team, will help to make each stage of the last chapter of life the best it can be, by providing comfort, support and peace of mind, not only to the person receiving the care but to the whole family.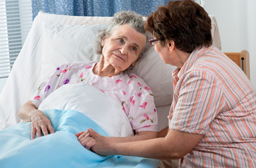 We realize that most of us are never really prepared for the circumstances that arise that force us to get personal care assistance or choose Senior Care setting for our loved ones. It's hard to know all that is involved in providing this special care in the last chapter of life.
We hope, by reading this and the other pages on our site, it might help people to stop and think about planning ahead for these most delicate moments in our lives. Having the right information and planning ahead of time is the best strategy, even if it is not needed today, it is best to have the plan in place for the future when these decisions will inevitably need to be made.
Links to care settings that serve as a base care option upon which to use the insurance hospice benefit: Assisted Living, Residential Care Homes, Home Care, Home Health Care, Dementia and Alzheimer's Care.