Residential Care Homes
Residential Care, Assisted Living and other Cost Comparisons
Residential Care Homes Offer inclusive pricing which includes, private and shared rooms, personal care assistance, 24hr care when needed, medication management and transportation to appointments and accompanied outings. The monthly rates do not tend fluctuate when care needs increase compared to other care options. Prices range from $1,500/mo to $5,000/mo including all care and services. Residential Care Homes are the best value.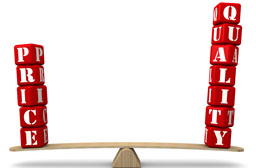 Assisted Livings
– have studio or 1 bedroom units and range from $2,000- $3,500 for base price of room and meals only. All other care and or services are add on costs and often push the rates up to a range of $4,000 to $6,000 per month. Assisted livings are generally expensive for the amount of care provided and work best for people who are more independent.
Adult Day Care
– can supplement care for 4- 8hrs a day at a cost of $75- $100 per day or $2,000 per month. This can be costly and only covers a portion of the day. Usually family is responsible for providing the additional care after day care is over. Adult Day Care provides little to no assistance with personal care or medication management and is generally a short term fix. In-Home Care- is very expensive at $25/hr with a minimum of 4 hrs a day. That is $3,000 per month for only 4 hrs a day of service. If 8hrs or more is needed the cost easily skyrockets to $6,000 or more. In addition, it is often hard for an agency to provide consistency and there is frequent turnover of staff. Generally there is little coordination of care and Medication management is not included. Unfortunately, there are limited choices for senior care and fewer cost effective choices available. No one care option works for everyone, each has pros and cons. The choices include- In Home Care, Assisted Living Facility, Residential Care Home and Nursing Homes. Of those choices the best, most cost effective long term care option is a family style Residential Care Home.
Remember, in all settings, senior care is a service and the caring and feelings surrounding any care setting are based in human contact and emotions that depend on continuity of care, relationships among and between the administration, their own staff, the residents and families they serve.