Residential Cost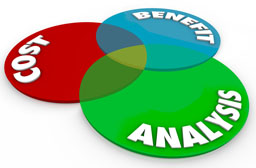 Residential Care Home Costs
Cost effective monthly rate/fees for Residential Care Homes range from $1,500- $5000 for shared or private rooms. The fee is inclusive and usually covers all personal care, medication management, meals, laundry, housekeeping and activities. Comparatively speaking, other senior care choices cost more and offer less care, flexibility and continuity of care. For example, Assisted Living's cost $2,000- $3,000 per month for minimal assistance. In home care costs $3000 per month for only 4 hrs. a day and Adult Day Care Costs about $2,000 per month for only 8hrs a day, 5 days a week.
Before choosing any elder care setting we encourage everyone to look at a Residential Care Homes as a comparative option that is likely to offer a longer term, more cost effective solution.
Remember that all senior care choices are service oriented and in any care setting it is the care team, from management, administrators, doctors, nurses and direct care workers who provide the care, caring and feeling good. Be sure to meet the entire team.