Residential Family Style Care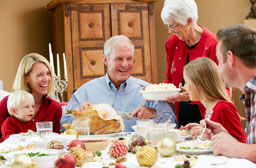 Type of Care – Residential Family Style vs. Assisted Living Style Care
The resident to caregiver ratio in Residential Care Homes is usually 2-4 Caregivers for 10 or less residents. Caregivers of Residential Care Homes provide a family-like style of care and are usually trained in all facets of providing care and service. For example, Caregiving (bathing, dressing, grooming, and toileting), Medication Management, Meal Preparation, Housekeeping/Laundry and also have training in Caregiving, Dementia, Chronic Illness or other special training. Caregivers are cross trained in all these areas so residents have more access and ability to get the service they need, whenever they need it. They don't have to wait for the Med Tech or an assigned caregiver to assist with personal care. The cross trained caregiver can assist with any need, any time. They can assist with personal care, medications, meals, snacks, laundry etc. Generally, all of the above mentioned services are all included in the monthly service fee.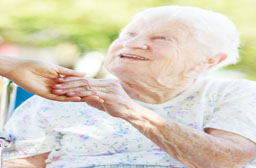 A good way to describe the family-like style of care provided at Residential Care Homes, is like the care a mother provides her children. Most of us remember our mother always being around. Mom did her work around the house and was always available to handled emergencies when needed. She always knew where the children were and what they were doing. The children also knew where to find mom or could simply just call out her name and she would be there to fix whatever problem arose. She knew who visited us and who our friends were. Mom (and Dad) coordinated all the appointments and activities of the house. Residential Care Homes are designed and function largely in the same manner as any family household with 1 or 2 or people overseeing and coordinating the activities and schedule for each individual family member (Resident) and the family as a whole, personally knowing each resident. For example, the Caregiver, Administrator or Owner schedule your appointments, go with you to your doctor appointments and assist the resident to rely information back to the family. This is a valuable service because this person knows you, your medications and knows how you have been doing because they see you and talk to you on a daily basis.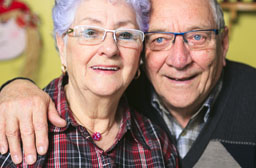 Residential Care homes also allow residents the choice to participate in the daily activities of the household. For example, maybe they enjoy assisting with making dinner or watching dinner be made, setting the table, drying dishes—although it is not required of residents to participate in these activities- residents often enjoy helping out, making them feel useful. In addition, Residential Care Homes are required to offer a variety of actives, as are Assisted Living Facilities, but caregivers of Residential Care homes are allowed to spend more one to one time with residents and can participate in and design activities that cater to each residents interest; puzzles, bingo, crafts, checkers, playing cards etc. This system offers flexibility and continuity of the services and care being provided.