Things to Consider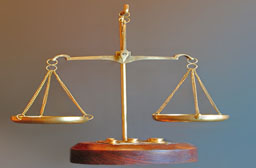 Things to Consider
For some of us it might seem easier to convince our loved one to move to a Hotel- like Assisted Living where they can still have their own apartment. The appeal of the "idea" of hotel- style living, socialization and fun helps convince the senior to move in, but the danger is the false assumption that the hotel-like Assisted Living will be able to provide the appropriate amount assistance now and as the residents function continues to decline and he or she needs more and more assistance. Many people think they are looking for a hotel–like environment with the active vacation lifestyle, but that is often a misdirected hope.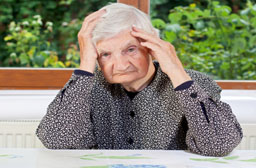 If you are independent and do not need any assistance then you are free to choose any living setting and independent senior living makes sense, but if you need any level of assistance it is wise to reevaluate the idea of a hotel style lobby, dining room and isolating private apartment and be honest about what the current care needs are and what they will likely be in the future. The photo of a senior sitting in his private room, alone, is just one example of how a big facility can be isolating compared to a family style Residential Care Home. The Assisted Living Facility may say they provide additional assistance, but you will have to pay privately for additional care services or you may be forced to move because they cannot provide enough assistance no matter the cost. Even if you or your loved one needs a minimal amount of care now, be sure to ask before you move in to see current examples of "heavy care" cases and what the cost is for the most or maximum level of care. Consider that it might not be easy for the resident when their needs increase and they are forced to move and have to get to know a new care setting and new care team.
The best solution to caring for an aging parent, spouse or loved one who has increasing care needs is to find the most effective care team where all members of the team: caregivers, family, patient, doctors and other health care providers work together and have frequent communication with each other. A good team can be developed in a care facility or within your own family system depending on what resources are available to each individual and their families. Only when you know and interact directly with all members of the team will you feel the caring we all seek.