Type of service of Nursing Home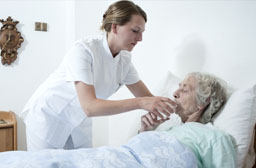 Type of Nursing Home Service
They have three main areas of care. More sub-acute, post hospital care which is more medical than the old traditional custodial long term care, heavy custodial care for residents when they are unable to get care elsewhere due to their insurance or amount of care needed or a combination of those issue, and a growing area of specialty care. Examples of specialty care might be ventilator or breathing machine care, care for those on dialysis, complicated infections like mrsa and clostridia Difficile ( C diff) and mental health care.
Nursing homes or SNF's do a lot of work for the cost of care compared to a hospital. Their work does include more custodial or personal care and assistance that is needed for those who are sick, frail and needy and often is undervalued compared to medical care, surgery or procedure based medicine.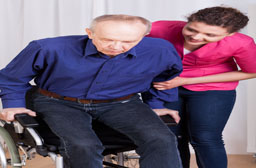 They increasingly have to do both heavy chronic care and restorative physical therapy and more medical care and follow up. In the past even the heavy custodial work was difficult to offer on the budget the state or insurance paid. Remember the patients who go to an SNF are not able to be cared for in another setting either because it is too much work or too much work for the price paid by the insurance. For example, if home care costs $9,000 / mo for 24/7 care of a $25/hr domestic care worker and you paid for a daily nursing visit and doctors visit, the labs and coordination of care you can see where that would be cost prohibitive. Moreover, in fact because of the lack of structure of doing those services in the home the care would lack the needed redundancies of staff that an SNF offers. SNF's do the work when other care settings can't.