By | November 25, 2013 | Image, Photography | 0 Comments
Value your Residential Care Home or Assisted Living care team as treatment for chronic disease.
Value your Residential Care Home or Assisted Living care team as treatment for chronic disease. Lifestyle is great preventative medicine. If you already have chronic disease Lifestyle alone is much less effective at reversing or making it better. is an interesting article and I imagine Dr Katz book "Disease Proof"  is interesting too.  I just want to comment that for those who are already older, who already have chronic disease, there is less lifestyle can do and more medicine can do.  When I say medicine I include emotional health and the value of relationships with those around you, your doctor and the care team who will be with you in this difficult last chapter of life.  Even if the care team does nothing they are your access to whatever choice you make and if you trust them, your certainty of your choices, will be higher which will mean you are more at peace with what every you choose. "Lifestyle as Medicine: At a Fork in the Road, Who's Got a Spoon?" While great works like the JAMA article from 1993 Actual causes of death in the United States.   show how lifestyle affects our lives and death rates this is too simple an analysis.  Just like all medical studies have a control group to remove the "difficult to study" aspects of being human like: variations in income, social situations, culture, preferences, and the need to survive emotionally in this society, limit what medical studies can do.    I would argue that the single most practical approach is to work with a care team that can grow with you and provide medical, social, and emotional assistance in this last chapter of life.  Instead of focusing on what doctors can't do, what studies don't show, what might be if we did not like food,  I prefer to think of balance, working with the family and extended social system as a more flexible and practical plan in which you win no matter what the outcome.  Of course, we all want to live forever but that too has many meanings depending on who is staying it and where they are in life.  If you invest in those around you, your friends, family and care team you will age as well as possible given your unique circumstances.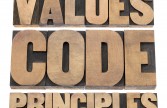 My favorite quote forms the movie Patch.  "If you treat the disease you win or lose but if you treat the person you win no matter what the outcome".  That last phrase "no matter what the outcome" is where emotional health, feelings, and being part of the care team even in that last chapter of life are the treatment.   If you are tossed to another care team or a hospice care team and you never meet the doctor and you are changing care givers every few days it is likely that does not create as good a feeling of safety, being needed or wanted, as staying with a care team and doctor who have known you for decades.  Feelings and relationships do matter in life but we all need to invest in them especially when any member of our extended family or our team develops a chronic illness.  Yes, just getting old is a group of chronic illnesses and we all will get there some day, some way, no matter what we eat. [caption id="attachment_1527" align="alignleft" width="167"]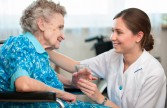 http://tlcsr.com/blog-dementia-care[/caption] When any young, Lifestyle treated, person gets older they too will get some chronic diseases and they too will need help even if it is later in their life.  Then they too will need a medical care team that works with their friends, family and social system to balance hard medical treatments, pills and medical testing with the great therapy that are people, relationships and the interpersonal skills of the extended care team they choose including the medical and custodial care teams. Check out these fantastic Residential Care alternatives to the Assisted Living and Nursing Home Rehab.  Compare Family -Style care of a Residential Care Home to Nursing home and Assisted living which are more institutional care models. Residential care, Assisted Living, and Nursing Homes all offer custodial care but varies is the care team you choose when you choose any care setting.  Who is doing the day to day training, supervision, and support of a hands-on management and who is doing the custodial care?   Look for the care team to get the best Assisted Living, Residential Care, Home Care, Retirement Community, Hospice Care, Dementia Care, Alzheimer's Care and Memory Care in any care setting.  Look beyond the setting label and find out who you are getting before you buy. Tender Loving Care Senior Residence - Or Tender Loving Care Senior Residence, Costa Brava  - Educational video links TLCSRLV youtube Channel.  Subscribe for free. Frustrated with Home Care Service? Get Home Care answers here!    Happy Holidays!  IF YOU ENJOYED THIS POST – LIKE AND SHARE IT. Thanks for the Like and Share Dr Shawn McGivney