By | June 25, 2012 | Image, Photography | 0 Comments
What is a Case Manager?
What is a Case Manager? Our first task is to help all of us define what a case manager is? We need all to comment on what they think a case manager is. Then we will summarize how we define it. We want to make this an interactive learning process so please comment!! - Sample things to consider? What type of "case managers" have you heardof? What settings have you heard that term used? What special licensing have you heard associated with "case managers" Separate from licensing what actual skills do you think a case manager needs? What does or could a case manager do for you?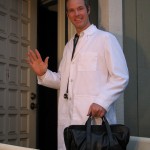 Doctor, or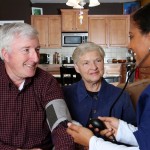 Nurse, Or Social Worker, Or Hospital employee, or... There is no job, or single training the clearly is better than any other   What you need is a high amount of training and active practice in all of the above areas in all care settings, hospital, rehab out patient and the many types of inpatient rehab, Assisted Care settings, Home Care, Private Case management, all of the allied care settings, cosmetic and less medical but widely used and needed care, emotional health out patient and inpatient, and many others.  Add in specialization in chronic illness and Geriatrics.  Needless to say few people have that training.  I consider myself fortunate to have most of those care experiences.  While most nurses are not doctors I have done a lot of direct nursing care and care giving while caring for my own parents.  I do hands on care with residents all the time.  I have had patients say don't help me with that you are the Doctor. In the end every one is a doctor and every one is a patient, like patch Adams says we all help each other doing what we can, even listening is a job. Case manager is a term with no definition, no expectations, since we know of know standard for that term. Many will claim to be case managers.  There are two main kinds.  Those that manage your case but work for the hospital ,  institution, Assisted Living Facility, Home Care, Hospice Care businesses and those that you pay with your private dollars.  Of course, I am very biased as a Geriatric Specialist who has worked in all long term care settings, has worked in private case management not as the person who asked the doctor what to do but as the doctor who knows what is needed and what is cost effective.  My view is very biased.  Indeed, I recall many times when a private pay case manager called me and suggested something that had no medical benefit.  I did see the benefit to her in that she most likely needed to show her clients she was worth the $250 per hour she was being paid.  Needless to say I did not feel her comments were needed.  I do also have to say that case managers often times do know more about private pay home care and many outpatient services that most doctors have never heard of and if that is the comparison then they can help.  Either Case manager or Doctor Case manager if the person does not do some direct care, spend physical time with the senior, their family and the care giver staff the benefit of their knowledge and skills are reduced significantly.  Continuity of Care is good Care, the Best Care. The golden rule applies again.  Meet the entire care team you are getting from the top management, the doctor, administrator, middle skill people the nurses and other professionals and then the caregivers.  The people provide the care.  You need a doctor or team leader who knows the patient but also all of the staff since continuity of care requires a team approach.  That is a team approach in practice and not only on paper. By Shawn McGivney MD, RFA Thanks for reading this post .  If you liked this post please help us by sharing the message of Care, Caring, and Continuity of Care by likeing, friending, and following our works on Facebook     (tlcsr.kerrymcgivney), Twitter ( TLCSRLasVegas), Youtube (TLCSRLV),  Joining our Email List and this Blog, and sending this to any sons, daughters, or seniors you know. Here are links to make it easy! Like Our FaceBook Page: Friend Us On FaceBook: Follow us on Twitter: Like our videos on Youtube: Join our Free Blog and Email List: Contact: Shawn McGivney MD, RFA Shawn@tlcsr.com www.tlcsr.com www.tlcsr.com/blog/